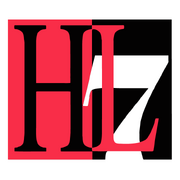 About
Health Level Seven (HL7) International is a not-for-profit standards organization, offering a framework for the "exchange, integration, sharing, and retrieval of electronic health information." An ANSI-accredited organization, HL7's 2,300-plus members represent more than 90 percent of healthcare information system vendors. HL7 provides interoperability standards aimed at optimizing the flow of data among healthcare providers. "Level Seven" refers to the seven-layer communications model for Open Systems Interconnection developed by the International Organization for Standardization. The seventh layer is the application level, which interfaces directly with and "performs common application services for the application processes," according to HL7.
References
Links
Ad blocker interference detected!
Wikia is a free-to-use site that makes money from advertising. We have a modified experience for viewers using ad blockers

Wikia is not accessible if you've made further modifications. Remove the custom ad blocker rule(s) and the page will load as expected.