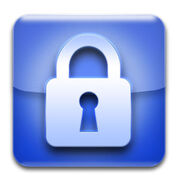 About
Privacy and Security refers to the confidentiality of a patient's personal health information. It is a large concern for electronic health records (EHRs) and health information exchange (HIE). Many patients favor electronic access to their health data, but worry for the privacy and security of their information. For IT vendors, providing strong security solutions and features is a large priority.
As HIE networks expand and small regional networks tie in to one another, they must conform to stricter and stricter privacy requirements. This addresses concerns that as more and more patient records become electronically available, their security will become more complex. Surveys show that security breaches are still common, and that robust privacy protection continues to be a key factor in establishing a successful HIE.[1]
References
↑ Healthcare IT. Privacy & Security. 2013. http://www.healthcareitnews.com/directory/privacy-security
Links
Video
Ad blocker interference detected!
Wikia is a free-to-use site that makes money from advertising. We have a modified experience for viewers using ad blockers

Wikia is not accessible if you've made further modifications. Remove the custom ad blocker rule(s) and the page will load as expected.